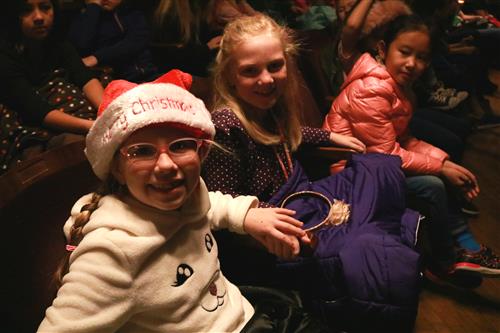 The purple curtains rise, and the Historic Landers Theatre is filled with gasps once again. Hundreds of second-graders sit up a little higher in their plush seats, and their teachers look on as their students experience the arts in real time.
For the 22nd year, every Springfield Public Schools second-grader attended the classic ballet "The Nutcracker" at the Historic Landers Dec. 12. Performed by the Springfield Ballet, the holiday tradition is a beloved fine arts experience for students, says Breana Kavanaugh, fine arts/world language coordinator at SPS.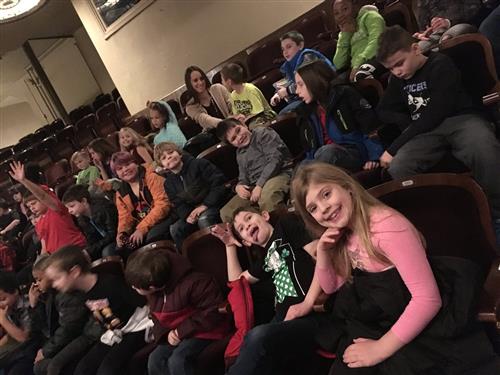 "Second-graders attending 'The Nutcracker' is made possible by Springfield Public Schools' work with Any Given Child, The Kennedy Center for the Performing Arts and our many community arts partners," said Kavanaugh. "Our districtwide fine arts experiences help to ensure that all K-8 students have equitable access to fine art opportunities in our community and enhance our students educational experience as we work toward providing them with a well-rounded education."
Students watch most of Act 2 of "The Nutcracker," with its glittering costumes and familiar music. But getting 2,000 second-graders from school to downtown for a 45-minute performance is a logistical challenge. In total, 57 buses with 57 bus drivers and one attendant provide transportation to and from downtown, with six transportation support staff coordinating the logistics of their transportation. Buses then are parked in a nearby Missouri State University parking lot, thanks to the partnership of MSU.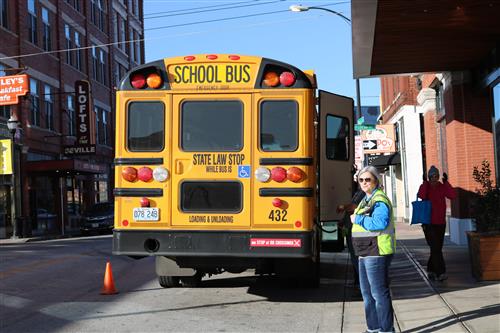 "It's one of our busiest days of the year," said Jonathan Shelden, director of transportation. "I've been a part of it since 2005, and it's a team effort to make it happen. But it's one of my favorite days of the year, too."